Pilot project for govt websites
A pilot integration of government websites will improve management and services, according to a work plan released by the State Council General Office on Nov 9.
The plan will enhance connectivity among government websites and reduce information barriers so that online government services can be better accessed.
It recognized problems of scattered development, data disconnections and inconvenient usage for the government websites.
The use of big data, cloud computing and artificial intelligence will be further promoted in developing government websites, and interconnected platforms will be developed, the work plan said.
It also called for more coordinated planning and top-level design to optimize the allocation of technology, funds and personnel. Stricter budget and program managements will be implemented to prevent repetitions in development.
The government will pilot the program in 10 provincial-level areas, including Jilin, Anhui, Shandong provinces as well as Lhasa in the Tibet autonomous region.
Government websites in these areas will be integrated by the end of December 2019 and these websites will prioritize unifying standards, technological platforms, safety protection, maintenance and supervision.
An integrated platform must be developed at provincial levels, or at both provincial and municipal levels, so that the platform can provide government websites with support in website and service item management, information release as well as user and identity registration.
Standards will be formulated for the information and data provided by the websites as well as domain names, major functions and webpage setups.
The government websites will develop an information resource database so that they can better aggregate the information and services. They are also required to provide one-stop services and step up efforts to expand administrative information, data and resources through new media platforms so that more services can be accessed through mobile devices.
Safety protection at the websites will be improved to prevent attacks and infiltration, the work plan said. Internet safety at government websites will be further enhanced, and they will be required to prioritize the procurement of domestic software and hardware as part of the efforts to ensure online safety.
There will be clearer responsibilities for operators of the government platform and websites in safety management. An early warning system will be established to cope with unusual circumstances, it added.
The pilot areas are required to include the integration of government websites and their maintenance in government budgets. More oversight and performance evaluation will be conducted.
The General Office of the State Council will promote the pilot efforts nationwide before April 2020, the work plan said.
Key group to look at pollution
Vice-Premier Han Zheng will lead the group for the second national census on sources of pollution, according to a statement by the State Council released on Nov 12.
Han will be the leader of the 18-member group. Ding Xuedong, a deputy secretary-general of the State Council, and Li Ganjie, minister of ecology and environment, will be deputy leaders of the group, along with Ning Jizhe, head of the National Bureau of Statistics.
The group also comprise of members from 14 ministry-level departments. The office of the group will be established at the Ministry of Ecology and Environment. Zhao Yingmin, vice-minister of ecology and environment, will be director of the group's office, the statement said.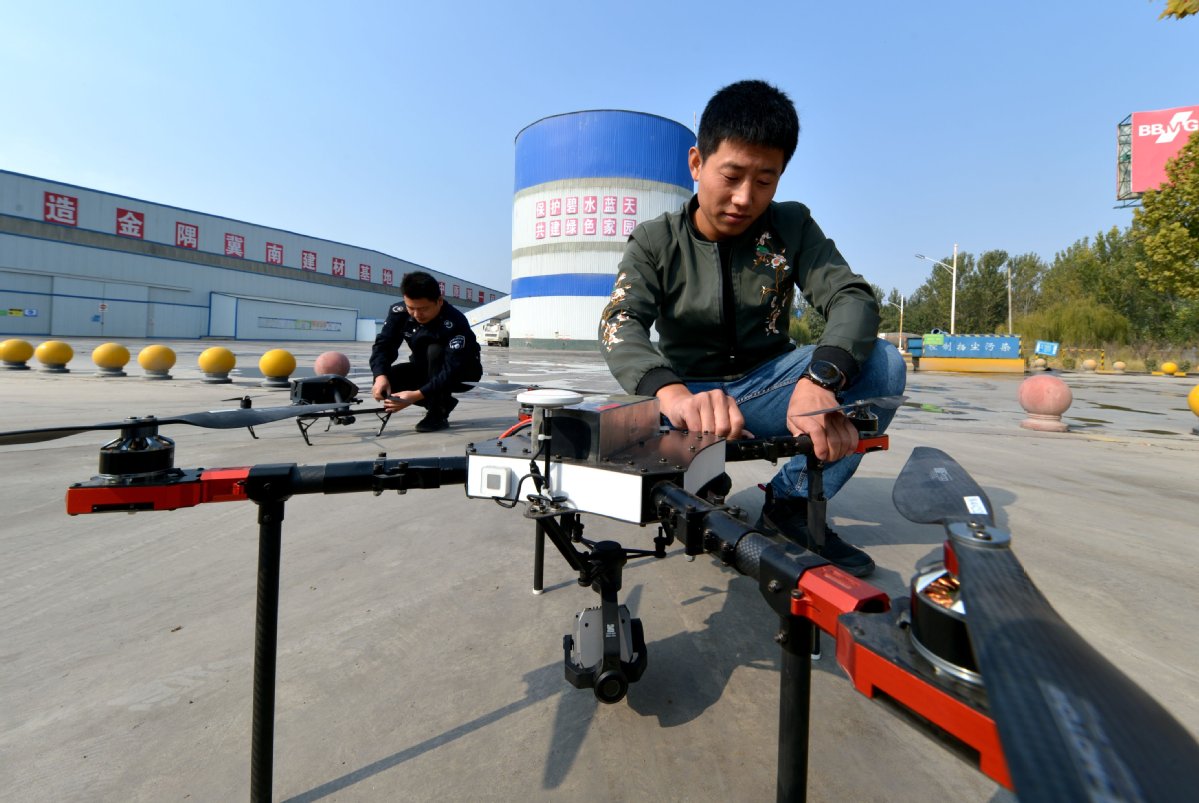 Like

Share