Makoto Shinkai, a Japanese animator and director best known for the 2016 big hit Your Name, said Thursday that his next film Weathering with You will be released next summer.
The new film, telling the story of a high school boy who runs away from home and meets a girl who has the power to stop the rain and clear the sky, is set to hit the screen in Japan on July 19, 2019, said Shinkai.
"I want to produce a piece that will make you laugh, cry and get excited and also arouse your intellectual curiosity," he told a press conference in Tokyo.
Shinkai's previous film Your Name has received widespread acclaim from critics and won a series of awards including the 49th Sitges Film Festival, 2016 Los Angeles Film Critics Association Awards, and 71st Mainichi Film Awards for Best Animated Feature Film.
The film, also a major commercial success, gathered box-office revenues of over 25 billion yen ($220 million) in Japan, the second-highest ever by a Japanese movie.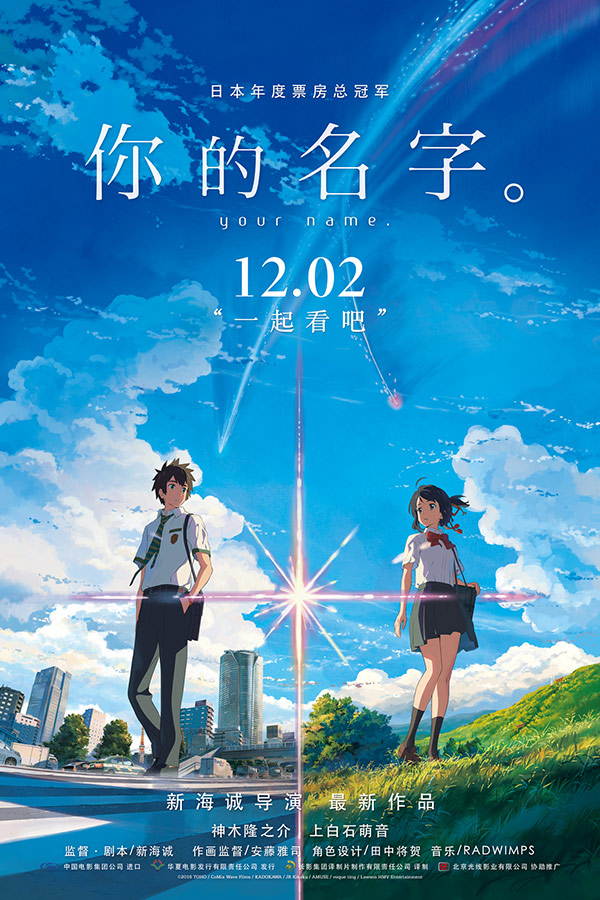 Like

Share