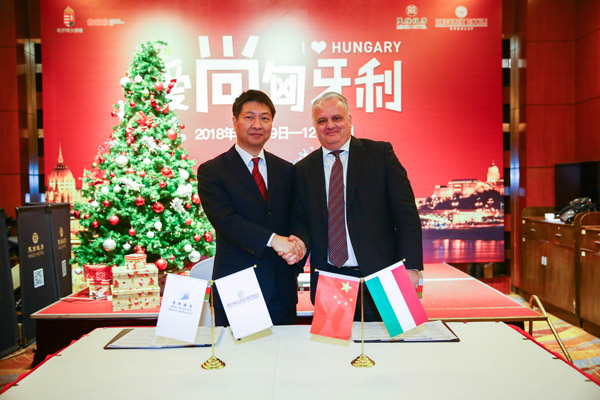 Two major hotel groups from China and Hungary on Monday signed an agreement in Beijing to establish a long-term cooperative relationship.
The two firms involved are China's BTG-Jianguo Hotels & Resorts Management Co and Hungary's Hunguest Hotels.
Hungarian ambassador to China Mate Pesti said the agreement between the two countries' biggest hotel chains will increase industrial cooperation between the two countries beyond food and tourism. Along with the promotion of culinary culture, Ambassador Pesti said he hopes the two hotel giants can also work together on hotel management.
Under the agreement, the two hotel groups will organize food festivals and national day events in each other's countries to spread culture and traditions, as well as run professional training programs, according to BTG-Jianguo management.
Like

Share