Dragonboat Endurance Training
Details
Saturday, May 4, 2019
8:15 AM
to

10:15 AM
This is the training only for active and experienced paddlers, who are able to paddle 90 mins without pause. Newbies and all others are welcome to join our Sunday's training.

@8:15am ready at training site for warm up

@8:30am - 10:15am training on the boat

Time does not wait for us, so we cannot wait for you

Sign up

Please note that it is required to agree to the terms and conditions of our Activity Agreement and Waiver of Liability as well as Medical Statement, which you may find here (http://www.meetup.com/dragonboatsh-org/about/).

Fee

Training fee of 100 RMB if pre-paid (not refundable, not transferable) before Friday 2pm, after please contact Lutz by wechat directly and pay 130 RMB. The fee is including renting boat, paddles and life jackets.

Wear

Everything you wear on the boat will get wet! Wear comfortable, loose fitting top (maybe a windbreaker jacket if it's cold), shorts or long pants, water shoes or sandals. If you have gloves (like weight lifting gloves) that can get wet bring them – they help prevent blisters. Bring a large towel to dry off with and a small one to sit on. Bring sunscreen, sunglasses & hat.

Water & Snacks

Recommend take water, energy bar or snacks with you in case you will be hungry after training. There is no mini market at this training center.

Toilet & Shower

Toilet and a shower is available. However do bring fresh clothes for change after training.

Cancellation

Before Friday 14:00 you can fully cancel; after Friday 14:00 there is no refund and no transfer to another person or other training

If we are unable to reach the minimum of 6 paddlers, we might cancel the activity or training.

Your seat is only finally confirmed after payment and invitation to the related wechat group!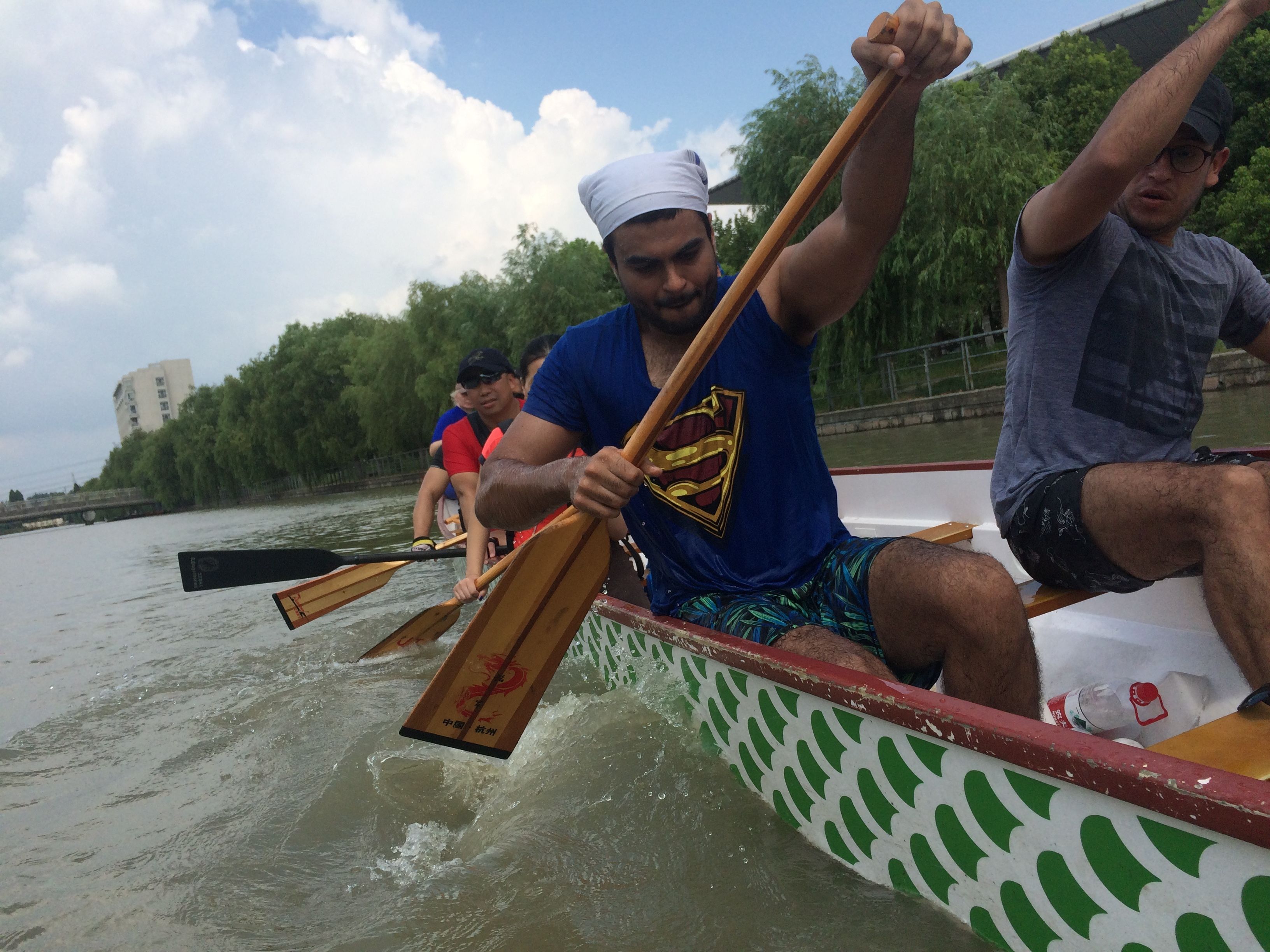 Like

Share